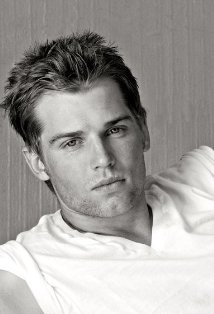 Mike Vogel is an American actor and former model, best known for his roles in The Texas Chainsaw Massacre, The Sisterhood of the Traveling Pants, Grind, Poseidon, and Cloverfield. He plays Dean in Pan Am.
Vogel started his career as a model for Levi's, and was casted for Grounded for Life soon after, where he played a recurring role from 2001-2004. In 2005, after Grounded for Life was cancelled, he played in 4 other movies.
Filmography
Edit
Under The Dome (2013)
Bates Motel (2013)
Pan Am (2011)
Blue Valentine (2010)
She's Out of My League (2010)
Across the Hall (2009)
Open Graves (2009)
Cloverfield (2008)
Caffeine (2007)
The Deaths of Ian Stone (2007)
Havoc (2006)
Poseidon (2006)
Rumor Has It... (2005)
Supercross: The Movie (2005)
The Sisterhood of the Traveling Pants (2005)
Grind (2003)
Wuthering Heights (2003)
The Texas Chainsaw Massacre (2003)
Grind (1997)
Heaven's Rain
Ad blocker interference detected!
Wikia is a free-to-use site that makes money from advertising. We have a modified experience for viewers using ad blockers

Wikia is not accessible if you've made further modifications. Remove the custom ad blocker rule(s) and the page will load as expected.