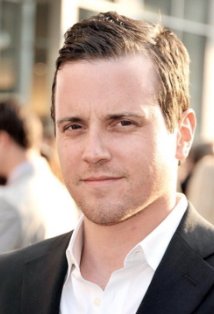 Michael Mosley is an American actor, best known for his role of Drew in Scrubs. He plays Ted in Pan Am.
In 2010 he married actress Anna Camp.
Filmography
Edit
Generation Kill (2008)
The Insurgents (2006)
Kidnapped (2006)
The Big Bad Swim (2006)
27 Dresses (2009)
The Accidental Husband (2008)
The Wire (2008)
The Proposal (2009)
The Mentalist (2009)
Scrubs (2009 Debut)
Castle (2010 Guest Appearance and in future episode)
Law & Order: Los Angeles(2010)
The Closer (2010)
Justified (2011)
Happy Endings (2011)
Pan Am (2011)
Ad blocker interference detected!
Wikia is a free-to-use site that makes money from advertising. We have a modified experience for viewers using ad blockers

Wikia is not accessible if you've made further modifications. Remove the custom ad blocker rule(s) and the page will load as expected.